50% consumers plan to spend less in the coming weeks due to Uncertainty and Cash Crunch
---
Highlights
• 20% consumers plan to spend less due to uncertainty
• 30% consumers plan to spend less because of lower cash availability
• 47% consumers say prices of essentials like vegetables and fruits have reduced in their area
November 23, 2016, New Delhi, India: Appproximately 20% consumers plan to spend less in the coming weeks due to uncertainty post demonetisation of the old currency. Another 30% consumers say they see themselves spending less in the coming weeks due to the limited availability of cash. 47% consumers said they plan to spend the same as pre demonetisation. 3% did not have an opinion.
These were the findings of LocalCircles poll in which over 8000 citizens from over 200 cities of India participated. The poll findings indicate that consumer businesses depending on their nature should be prepared to take a hit in sales anywhere between 20-50%.
In a separate poll on pricing experience, 47% consumers said that prices of veggies and fruits had reduced in their area. Out of this 47%, 14% experienced a decrease of over 20% while 33% experienced a reduction between 0-20%. 41% consumers said there was no impact while 12% actually experienced an increase in the prices of fruits and vegetables in their area. The increase in pricing could be attributed to shortage which could exist given many truckers across the country are stranded due to the cash crunch.
Below are the details of the polls on consumer spending and price of daily essentials
Poll # 1 – Projected Consumer Spending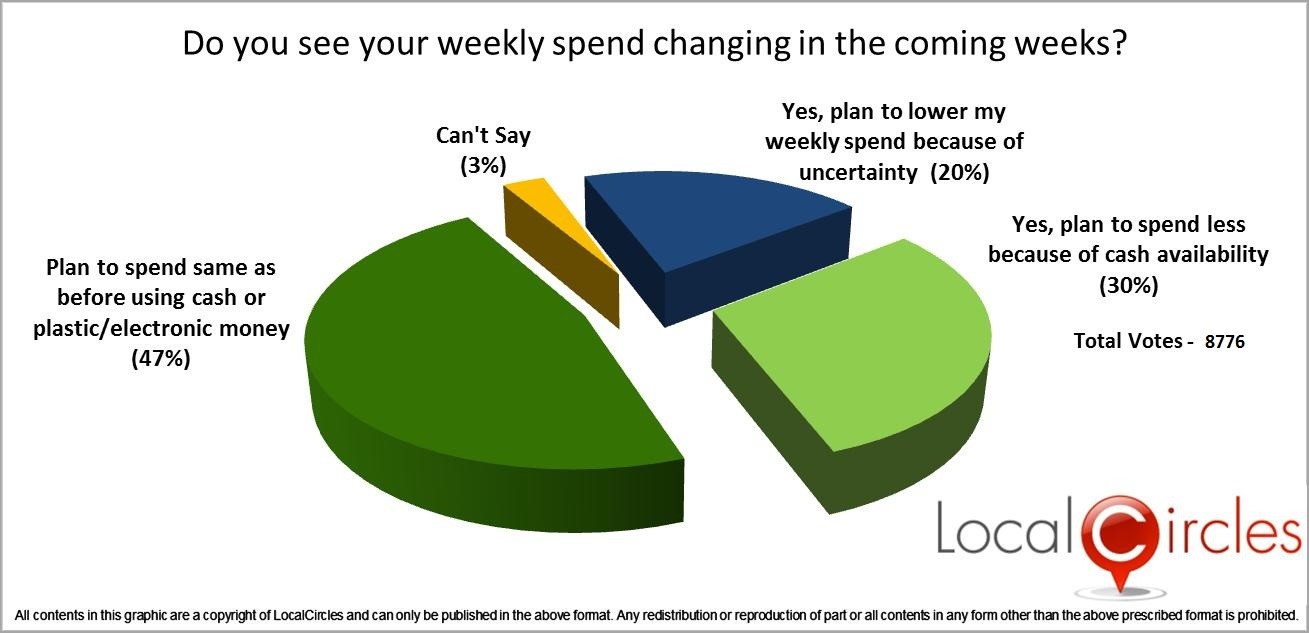 Poll # 2 – Price Experience of Daily Essentials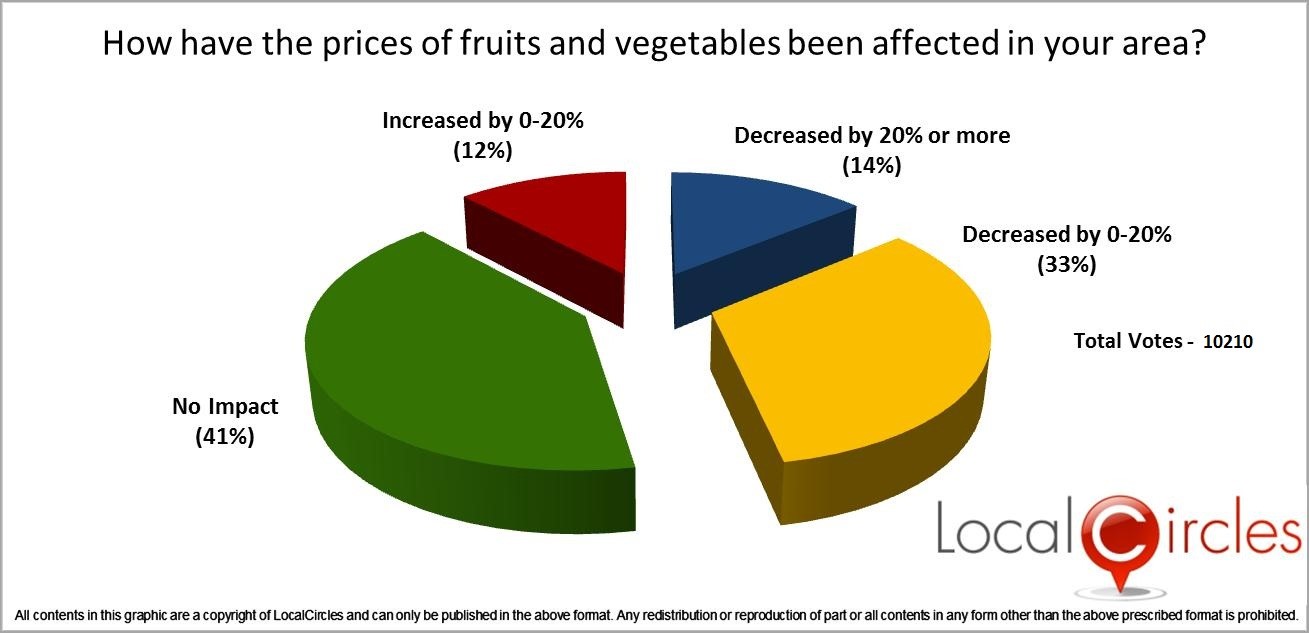 About LocalCircles
LocalCircles takes Social Media to the next level and makes it about Communities, Governance and Utility. It enables citizens to connect with communities for most aspects of urban daily life like Neighborhood, Constituency, City, Government, Causes, Interests and Needs, seek information/assistance when needed, come together for various initiatives and improve their urban daily life. LocalCircles is free for citizens and always will be!